The Quest to Mach 0.261 (200mph)!
Making History with the World's Fastest Indian.
The Quest To Mach 0.261 (200 mph).
Standing on a landspeed racing course ten years ago, Lloyd Greer got the news that Polaris Industries had purchased Indian Motorcycle. It was at this point that Lloyd knew chasing Burt Munro's record of being the world's fastest Indian was now something he had to do. With 20+ years of high performance experience with numerous land speed records under his belt, this elusive mach 0.261 (200 mph) is his for the taking.
Fast forward to 2020 when Lloyd and the other half of this power duo, Tim Sutherland, made the commitment to chase this dream together. They put together the ideal team that is known as the Lloyd'z Garage Race Team. Josh Baird (aka Roller Dawg) is the head technician and also the rider of the Race bike. The team took a 2015 Indian Chief, pulled the motor out of Lloyd'z personal bike and completely rebuilt it for it's first shake down runs at the Arkansas mile in April. Aside from the supercharged 121 motor there were countless hours and late night sessions working on the intake, custom framework, you name it!
The end goal for the Lloyd'z Garage race bike is to be the world's fastest Indian and to hit and possibly surpass the 200mph mark! The first race in Arkansas was generally to get the bike on the track and run it through its paces to see what was required to hit that big end goal! After only a few runs, it was clear that they were onto to something big! The bike hit 176 at the mile even with a slipping clutch and running out of fuel on the top end. With more races coming up, we are more than confident about the quest to 0.261 and we are stoked to have you along with us!
(From Left)
Race Team Director: Stuart Avera
Lead Tech and Rider: Josh "Roller Dawg" Baird
Owner: Tim Sutherland
Owner: Lloyd Greer
Calendar Shoot for The Karney Law Firm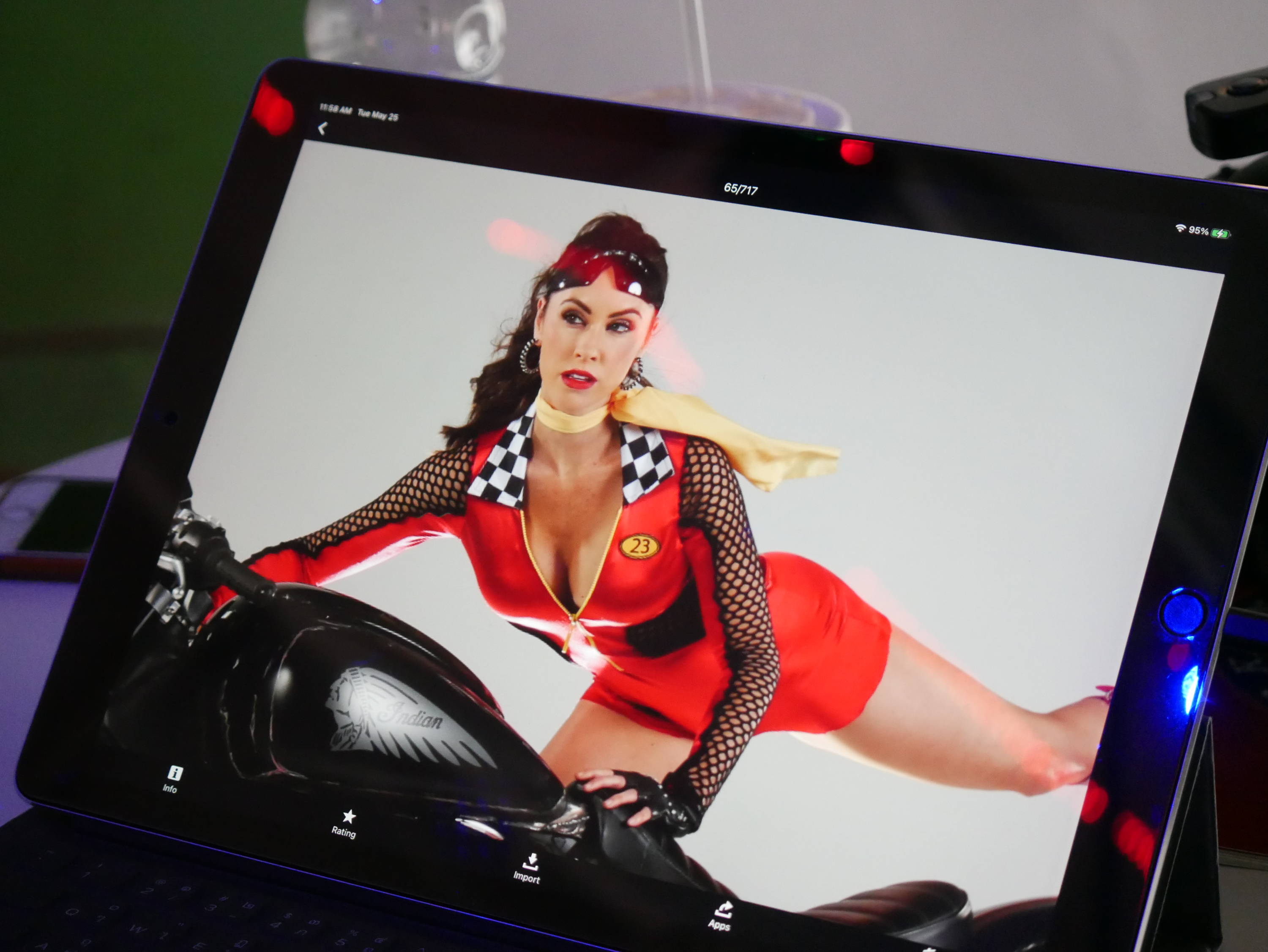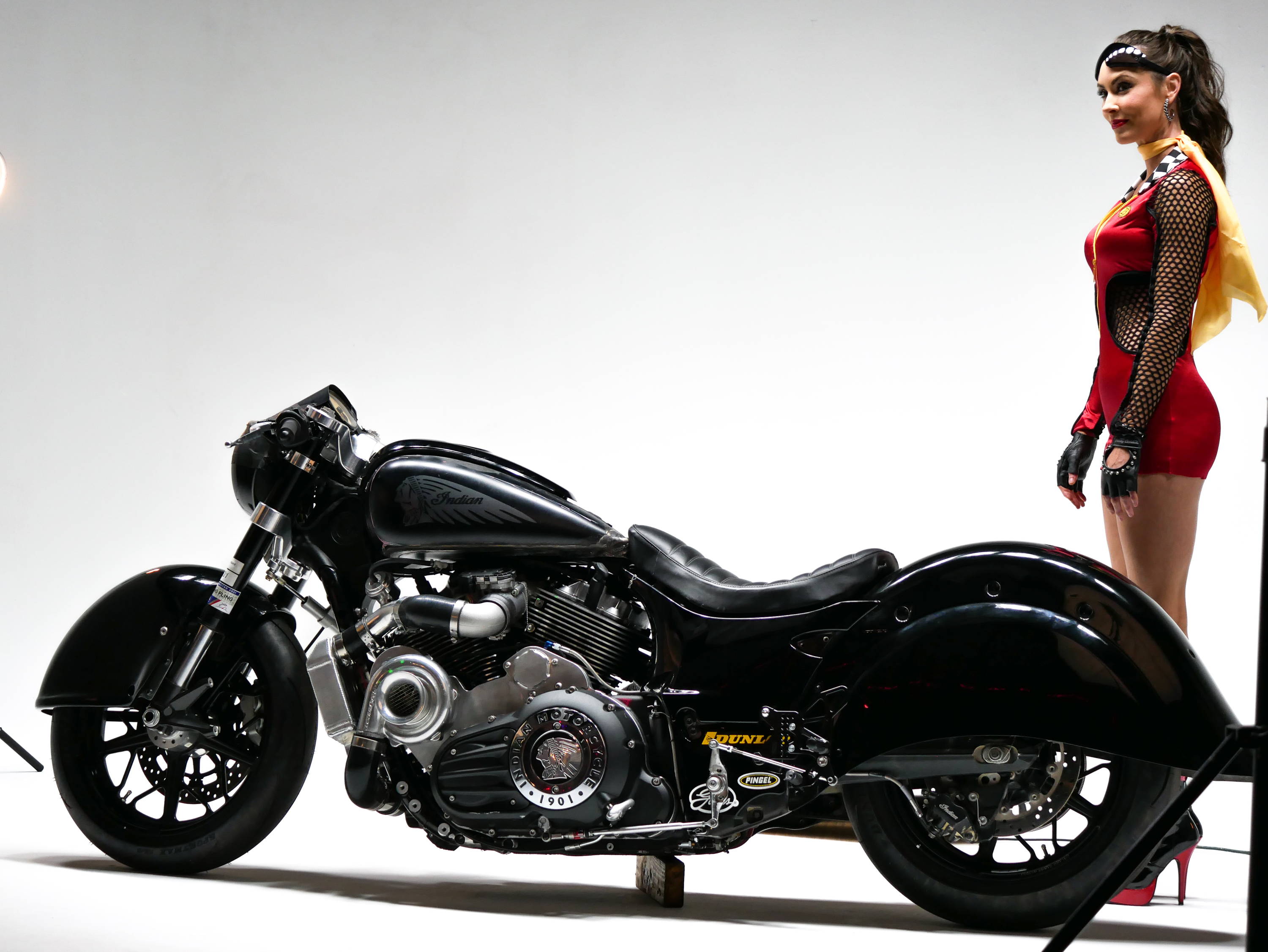 The team had an awesome time shooting the Lloyd'z Garage Race bike for the Karney Law Firm's annual calendar! Who says it can't be pretty AND fast?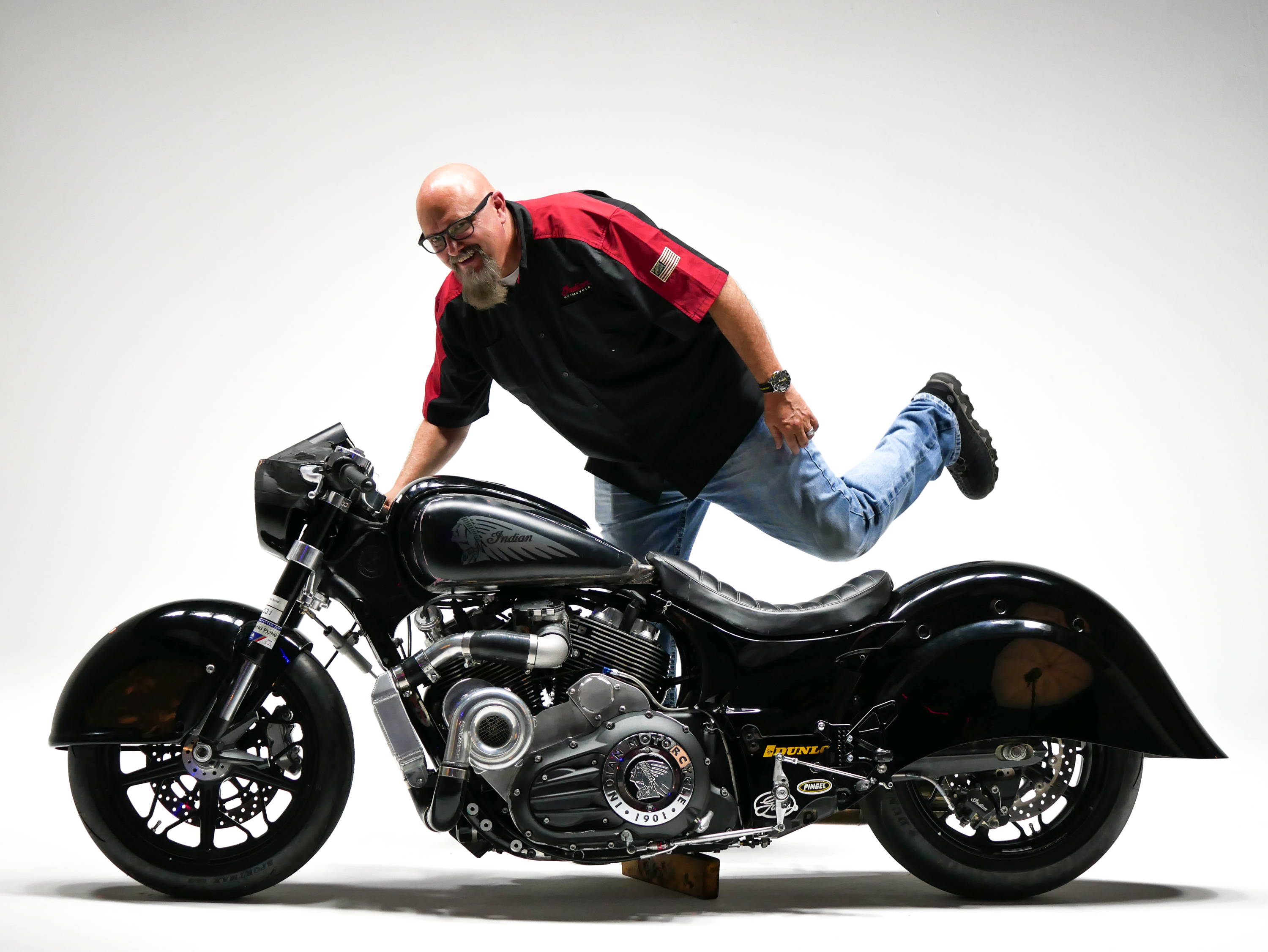 Making Horse Power Addicts Every Day.
SUBSCRIBE TO OUR NEWSLETTER
Stay in the know for the latest news from the home of the World's Fastest Indians! From the upcoming races, to events, and performance part releases!